About us
International Help Organization (IHO) EBRAR is an international charity organization that helps generous and caring people reach out to those in need. Our goal is to address immediate needs and ensure the self-reliance of the poorest people around the world with donations of generous donors.
We believe that those whom God has given wealth need to clean that wealth through charity, and those whom God has tried with loss are accorded a rightful share from the resources of the affluent.
2010 yılında kurulan İHO-EBRAR (Uluslararası Yardım Kuruluşu) kurumsallaşmasını kısa bir süre içinde tamamlayarak, temsilcileri aracılığıyla Belçika, Fransa, İngiltere ve Türkiye'de ofislerini açmıştır. Avrupa, Asya ve Afrika'nın birçok ülkesinde gönüllüleri ve partner kuruluşları aracılığıyla faaliyet ağını genişletmektedir.
İHO-EBRAR Uluslararası Yardım Kuruluşu bünyesinde gönüllü olarak çalışmak isteyen, bu hayırlı işe katkı sunmak isteyenler merkez ile irtibat kurabilir; Yönetim kurulu ise yapacağı araştırma neticesinde yeni üye ve gönüllüleri kabul ederek yardım gönüllüsü ordusunu genişletebilir.
| | |
| --- | --- |
| Name of organization |  Foundation International Help Organization EBRAR (IHO-EBRAR) |
| Business register number (KVK) | 51782537 |
| Fiscal code | 8501 69 331 |
| Contact | 0031-639 888 038 / 0031-610 026 424 |
| Address | Boerenstraat 67, 2572 HT – Den Haag / NETHERLANDS |
| E-mail | info@ihoebrar.com,  iho-ebrar@hotmail.com |
| Bank account | NL48INGB0006004426  –  BIC: INGBNL2A |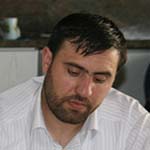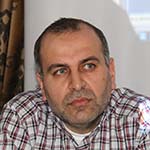 Our authorized personnel and representatives
Hüseyin Öztürk ( Den Haag-NL)
0031 639 888 038
Zülküf Bildirici  (Den Haag-NL)
0031 610 026 424
Yusuf Zaman (Rotterdam – NL)
0031 681 742 312
Ömer Ertürk (Antwerpen- BL)
0032 485 037 373
Ceyhan Korkmaz (Antwerpen- BL)
0032 485 037 373
Ramazan Tok (Antwerpen-BL)
0032 485 037 373
Hakan Özdağ (Antwerpen-BL)
0032 485 037 373
Abdulcelil Ercan (Liege- BL)
0032 494 271 981
Ümit Ataş ( Paris- Fransa)
0033 669 354 580
Nihat Uyar (Londra- İngiltere)
0044 773 116 2163
Sabahattin Ugar (İstanbul-Türkiye )
0090 536 872 45 02